One of the most iconic pieces of modern furniture ever produced, The Eames Lounge Chair and Ottoman makes the hearts of most architects and fans of mid-century modern design skip a beat.
Both beautiful and comfortable, these chairs are the epitome of mid-century design: elegant, organic, and designed for mass production.
This chair is a design that I find very inspirational. It represents the best of modernity, coupled with comfort. There is an ease about this piece to which we should all aspire.
DWR (Design Within Reach) is currently offering a pretty substantial reduction in price on the chair and ottoman.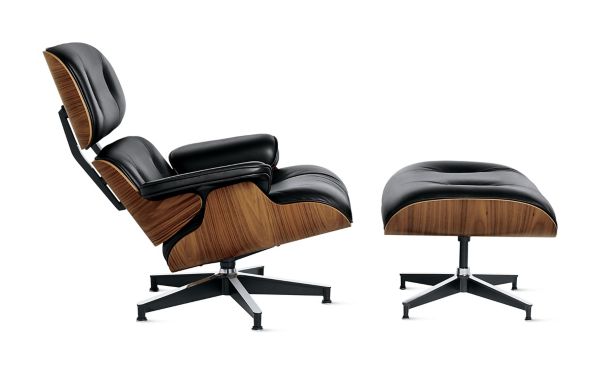 Herman Miller Eames Lounge Chair and Ottom…
A modern masterpiece. Charles and Ray Eames had ideas about making a better world, one… [More]
Sale: $4925.75
Wouldn't it look great in your home?
The above are affiliate links. If you purchase through this link, I will earn a little bit of cash.
The photo at the top of the page is copyright and licensed for use (under Creative Commons) 2018, David Costa.
by